In December 2005, the International Missions Board opened Bulgaria as a field of work for Free Will Baptists, approving missionaries Tim and Lydia Awtrey a few months later. Fast forward to 2014. Though Satan has attacked and sought to destroy their efforts, God has prevailed, and the Awtreys have a passionate church congregation and a team whose heartbeat is to bring hope to Bulgaria. Meet the Bulgaria team in the pages of the April-May issue. Feel their passion for men, women, and children who have never heard the name of Jesus or stepped inside a church.
-----------------------------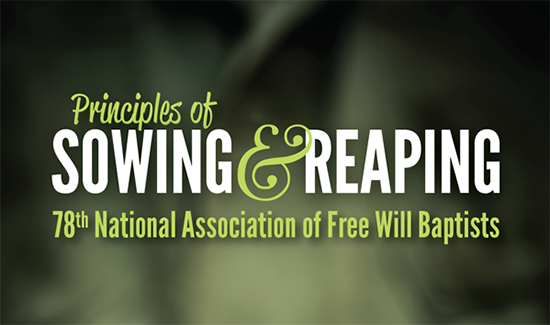 The 2014 National Association of Free Will Baptists will be held July 27-30 at the Fort Worth Convention Center, 1201 Houston Street, Fort Worth, Texas. Please note the later dates for the convention. The convention is traditionally held the third full week of July. However, during negotiations with Fort Worth in 2004, those dates were unavailable, and the convention was moved to the following week.
You will find the following links useful as you make plans to attend this year's meeting:
Discounted Airport Transportation Information*
*Disclaimer: The National Association of Free Will Baptists, Inc., does not promote or endorse any particular transportation company. These are simply opportunities for attendees to secure airport transportation to downtown Fort Worth hotels at a discounted rate.

-----------------------------
Take a Walk Through History
What do you really know about Free Will Baptists? Perhaps you have heard the word Baptist all your life without stopping to consider where the name came from. Maybe you didn't realize there are dozens of Baptist groups: Missionary Baptists, Primitive Baptists, American Baptists, Independent Baptists, General Baptists, Regular Baptists, and more.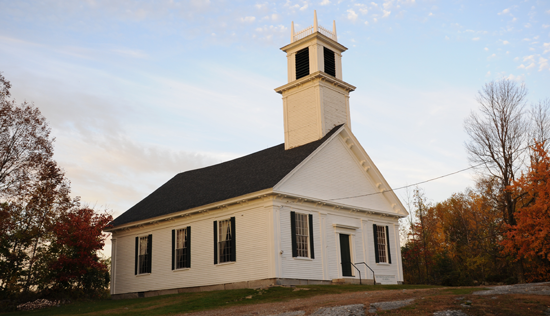 Photo: Built in 1819-21, the Church on the Ridge is an iconic structure. The oldest standing Free Will Baptist church structure in the North, it was built by the congregation in New Durham, New Hampshire.
And why would one group of Baptists add "Free Will" to the front of their name? How are they different from more than 20 other Baptist groups? The Free Will Baptists in the South began in 1727, making this one of the oldest Baptist groups in the United States. For more than 250 years, Free Will Baptist churches have contributed to the moral and spiritual fibre of our nation. Would you like to know more?
Visit the History Resources section of the site to access a wide collection of books, ranging in topic from general history to biographies, early doctrine, and more. If you would like a quick overview of Free Will Baptist history, read The Free Will Baptist Experience.