What's Ahead for Home Missions? As the Free Will Baptist Home Missions department celebrates 75 years as an organization, it also turns an eye to the future. Director David Crowe reflects: "Home Missions is just one part—though it is a large part—of what we do. We also are the endorsing agency for Free Will Baptist military chaplains. We are the evangelism and church growth arm of the denomination, and we loan money to Free Will Baptist churches through the Church Extension Loan Fund."
In the coming years, Crowe anticipates the expansion of the work of Home Missions to include church revitalization, cross-cultural ministry, and much more. In this issue of ONE Magazine, find out for yourself what is in store for Home Missions...
Take a Walk Through History
What do you really know about Free Will Baptists? Perhaps you have heard the word Baptist all your life without stopping to consider where the name came from. Maybe you didn't realize there are dozens of Baptist groups: Missionary Baptists, Primitive Baptists, American Baptists, Independent Baptists, General Baptists, Regular Baptists, and more.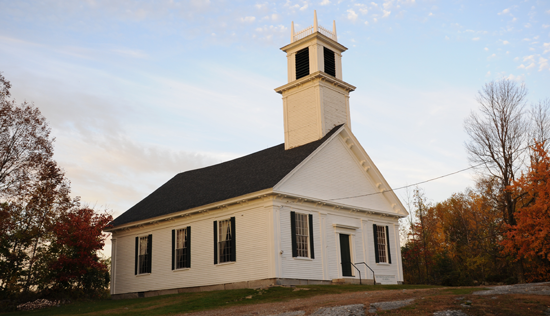 Photo: Built in 1819-21, the Church on the Ridge is an iconic structure. The oldest standing Free Will Baptist church structure in the North, it was built by the congregation in New Durham, New Hampshire.
And why would one group of Baptists add "Free Will" to the front of their name? How are they different from more than 20 other Baptist groups? The Free Will Baptists in the South began in 1727, making this one of the oldest Baptist groups in the United States. For more than 250 years, Free Will Baptist churches have contributed to the moral and spiritual fibre of our nation. Would you like to know more?
Visit www.FWBHistory.com to access a wide collection of books, ranging in topic from general history to biographies, early doctrine, and more. For a quick look at Free Will Baptist history, read The Free Will Baptist Experience.