Family really matters...
In recent days, the family has received a great deal of bad press—dysfunctional families, broken homes, economic challenges, attacks on traditional biblical marriage, and on and on. It's time for a new perspective! The August-September issue of ONE Magazine takes an encouraging look at the family...God's way. From couples mentoring other couples and good parenting to simple guidelines for a better marriage and families working together for God, you will find your self refreshed and renewed by what you read.
-----------------------------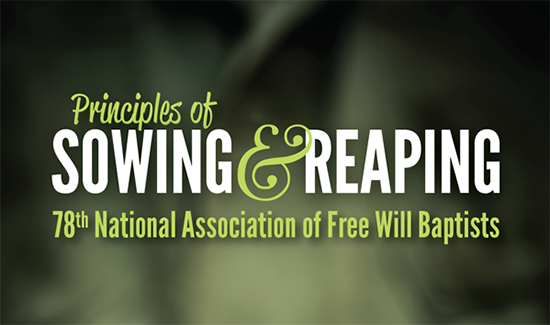 Central Texas temps soared into triple digits as 4,320 delegates and visitors converged on Cowtown when the National Association of Free Will Baptists returned to Fort Worth, Texas, July 27-30, for the 78th national convention, the fourth in the city. The 2014 theme explored "Principles of Sowing and Reaping." ...
-----------------------------
Take a Walk Through History
What do you really know about Free Will Baptists? Perhaps you have heard the word Baptist all your life without stopping to consider where the name came from. Maybe you didn't realize there are dozens of Baptist groups: Missionary Baptists, Primitive Baptists, American Baptists, Independent Baptists, General Baptists, Regular Baptists, and more.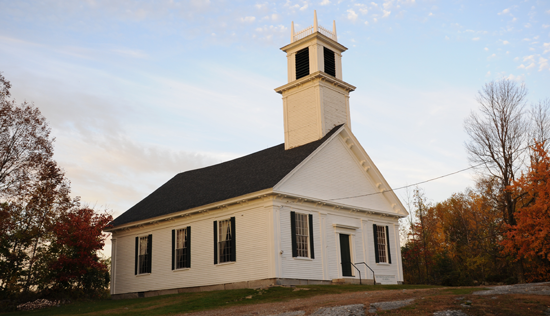 Photo: Built in 1819-21, the Church on the Ridge is an iconic structure. The oldest standing Free Will Baptist church structure in the North, it was built by the congregation in New Durham, New Hampshire.
And why would one group of Baptists add "Free Will" to the front of their name? How are they different from more than 20 other Baptist groups? The Free Will Baptists in the South began in 1727, making this one of the oldest Baptist groups in the United States. For more than 250 years, Free Will Baptist churches have contributed to the moral and spiritual fibre of our nation. Would you like to know more?
Visit the History Resources section of the site to access a wide collection of books, ranging in topic from general history to biographies, early doctrine, and more. If you would like a quick overview of Free Will Baptist history, read The Free Will Baptist Experience.