February-
March 2015
Living Trust
------------------
ONE Magazine represents
the following
Free Will Baptist organizations:

Trust Is the Issue
Events of the last few decades have made it hard to trust anyone or anything. From corrupt politicians and news anchors who create bogus stories to governments that use subterfuge to deceive other nations, trust has been torn down and replaced with doubt, skepticism, and fear. Let's face it, humans aren't a very trustworthy bunch! That's why it is so remarkable that the God of the universe has placed His confidence in us. You might call it a Living Trust....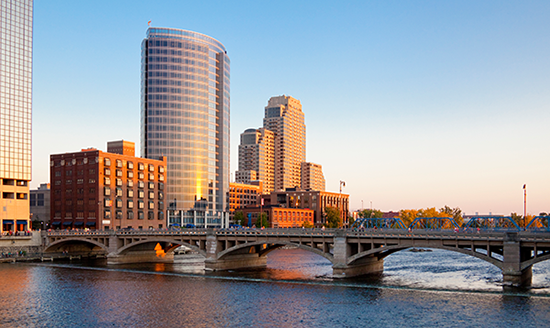 Gearing Up for Grand Rapids
The National Association of Free Will Baptists will converge on Grand Rapids, Michigan, July 19-22, 2015. This will be a historic meeting, as the convention will take place in the "River City" for the first time. Make plans now to head north for this summer's convention.

Take a Walk Through Free Will Baptist History
What do you really know about Free Will Baptists? Perhaps you have heard the word Baptist all your life without stopping to consider where the name came from. Maybe you didn't realize there are dozens of Baptist groups: Missionary Baptists, Primitive Baptists, American Baptists, Independent Baptists, General Baptists, Regular Baptists, and more.
And why would one group of Baptists add "Free Will" to the front of their name? How are they different from more than 20 other Baptist groups? The Free Will Baptists in the South began in 1727, making this one of the oldest Baptist groups in the United States. For more than 250 years, Free Will Baptist churches have contributed to the moral and spiritual fibre of our nation. Would you like to know more?
Visit www.FWBHistory.com today, a website created by the Free Will Baptist Historical Commission, that makes important Free Will Baptist historical documents available for download, including books of historical record, biographies, periodicals, minutes from the national conventions, and more. It also contains a regularly updated history blog and an ever-growing list of publically accessible Free Will Baptist history collections.