June-July 2012
Ordinary People
----------------------

2012 NYC News & Updates
National Youth Conference | July 15-18, 2012—Memphis, TN

No Other Name, taken from Acts 4:12, is the theme for the 2012 National Youth Conference that will meet in Memphis, Tennessee, July 15-18. Over 4,000 children, teens, young adults, youth workers, and parents are expected to participate in the conference this year. (Go to www.fwbnyc.com for more information.)

The conference will include a full slate of seminars for youth, young adults, and youth workers addressing a variety of topics. Community service projects will be available through Reach That Guy. Students in grades 1-12 will demonstrate Bible knowledge and talents through competitive activities. Attendees of all ages will enjoy inspiring worship services designed just for them.

A special 25-year celebration of the Youth Evangelistic Team will include a YET reunion for all former YET members and staff, plus a special YET Choir. For more information go to the YET Reunion page on Facebook or email YET@randallhouse.com.

The competition event schedule will be posted at fwbnyc.com by June 1, and a complete competition directory will be online by July 1. Check fwbnyc.com for updates. To help make this information available as soon as possible, we request all state competition results and individual entries be submitted to Randall House as soon as possible.
NYC Speakers
Sunday AM – Josh Baer
Sunday PM – David Outlaw
Monday PM – Darin Gibbs
Tuesday PM – Sean McDowell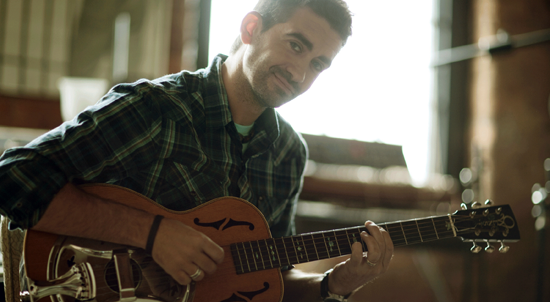 NYC Concert Announced

On Tuesday July 17, at 9:00 p.m., join us for an unplugged and up-close evening with
award-winning artist Aaron Shust! Aaron is known for his hit songs including:

My Hope Is In You


Give Me Words to Speak


My Savior, My God


An Explanation of NYC Conference Fees
We hear it every year at the registration desk, "Our state paid our registration fee." Then the registration desk staff person has to explain the fee structure for the NYC. In an effort to save everyone some time and confusion, here is a breakdown of the fees for the FWB National Youth Conference.

First is the Competition Event Fee. This fee is paid for each competition event. Generally, a church or individual will pay this fee to the regional level of competition (district or state). This fee helps offset expenses for the competition, including awards, judges' honorariums, directories, supplies, and other convention expenses. The regional competition forwards this fee to the NYC for each event that advances to national competition. This is the fee people are talking about when they say, "Our state paid our registration fee."

The Conference Fee is something different. This is the fee paid through the Pre-Registration form or at the Convention Registration Desk in order to get the NYC ribbon for the name badge. Every person that attends any youth conference event, such as worship services, seminars, or competition, must have an NYC ribbon on his or her name badge.

The Student Conference Fee is $25 for those in grades 1-12 who Pre-Register before June 15. The Student Conference Fee is $35 at the door.

There is also a $15 Adult Conference Fee. We are pleased that adults are supporting the students and involved in the youth conference, however, the larger audiences require additional audiovisual and image projection equipment to ensure everyone can hear and see what is happening on the stage. We have determined that it is appropriate for adults to pay a small fee to attend, rather than increase the fee for students. We are also offering additional programming for adults in the form of training seminars for youth workers, parents, and pastors.

The conference fees help cover expenses including programming, speakers' honorariums, audiovisual equipment, decorator, and other conference expenses. We offer four days of programming for a minimal fee. We hope our attendees recognize the value of the conference and enjoy the variety of events available.
2012 Competition Study Pack CD

All study materials for Bible memorization, Bible Sword Drill, Bible Millionaire, Tic Tac Toe, Bible Bowl, and TruthQuest are conveniently packaged in a single CD.
These events are great tools to help young people learn Scripture. The Bible Competition CD is available online at www.randallhouse.com or by calling 800-877-7030.
Buck-A-Week
"Concerning the collection for the saints..."
(1 Corinthians 16:1-3). Since the early days of Christianity, believers have been instructed to set aside money each week to help support those in need. That is what Buck-A-Week is about—developing the habit of consistent, planned giving to promote missions at home and around the world.

By setting aside a dollar each week, you can make a difference in your world. If every person who attended the National Youth Conference set aside one dollar a week, we could give over $60,000 dollars each year. If the youth in every Free Will Baptist church participated, we could raise over $2 million per year.
What are you doing to reach your world? Be a part of Buck-A-Week. Collection banks and contribution posters are available from Randall House, call 800-877-7030.
NYC Related Downloads:
*Right-Click and "Save as…" to save to your computer
NYC Judging Sheets (xls) – Contains all judging forms **(NOTICE: select tabs at the bottom of the worksheet for EACH FORM – they are all contained within this file) **