Life: God's Renewable resource
reflections of a missionary daughter

by Rachel Martin

The daughter of Home Missionaries Jim and Sylvia Martin looks back at the challenges and blessings of the family's first year on the field.

Find out more about the ministry of Free Will Baptist Home Missions at www.homemissions.net.
WHEN MY PARENTS FIRST ANNOUNCED that they were moving from Birmingham, Alabama, to Rochester, New York, to help start a mission church, I have to admit I was apprehensive. However, when God began speaking to my heart, I caught a glimpse of why they wanted to go. My vision has been altered since.
As a 22-year-old, I had no idea what it would take to start a church, but I quickly learned that the first thing I had to do was gain the proper perspective. When my family first visited Rochester last fall, my mother and I were not impressed, but as we boarded the plane to make our way home, our hearts remained in New York. The faces of the people we met made their way into our minds, and God quickly showed us what this was all about. It didn't matter if we were unimpressed or unsatisfied. God had work for us to do, and we had to keep our eyes focused on that.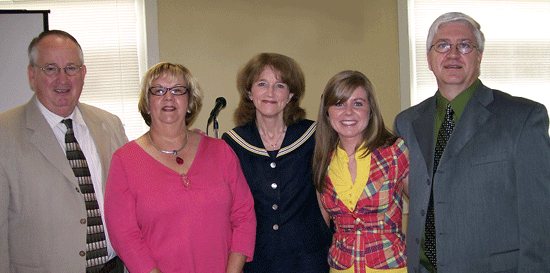 Pictured Above (from left to right): Dana and Betty Booth; Sylvia, Rachel, and Jim Martin.
After settling in New York, I guess I had the selfish notion that because I had given of myself to come, that God would just flood the church doors with lost souls. It didn't take long to find out that this was not the case. I dedicated myself to committed prayer. I've always been a firm believer in the power of prayer as I've watched God do miraculous things throughout the years, but never have I personally cried out to Him more than the past 10 months. Sometimes I shed tears of joy, sometimes tears of loneliness. Other times, I cried tears of pure frustration. Through each new emotion, I've learned that it can be entrusted to God.
Although my perspective changed, and my prayer life became more committed, I still found it difficult to stay encouraged. As a church, we were praying, witnessing, and making regular visits to those who were hurting, so I couldn't understand why God was not answering my prayers to send more people our way.
One night, during a conversation with my mom, it hit me. I was venting my frustrations about the lack of growth in our church and how discouraged I had become. She lovingly looked at me and said, "Rachel, God obviously wants a church here or He wouldn't have called us. If He wants a church here, then He's the one who will build it."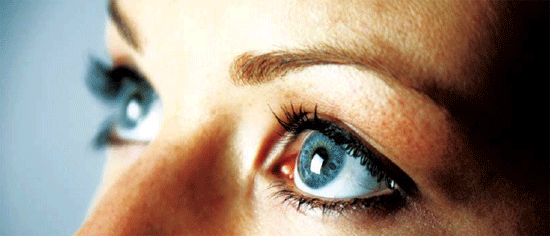 It is hard for us to see sometimes that just because we do all of the right things, God still has a timetable that He is working on. We can water, and we can plant, but only God brings the increase (1 Corinthians 3:6-7). It was this moment when I realized our mission would take more than a proper perspective and committed prayer. It would also take an unwavering perseverance.
At times, my desire to go back home is great—back to a town with my family and friends who I know and love, back to what is comfortable. When I go through those lonely days, the faces of the kids in our children's ministry come to mind. I remind myself that this ministry may be their only way to learn who Jesus is, and how much He loves them. I can't give up on them, even if it means that I have to endure some uncomfortable moments. Sometimes, their faces are what keep me here.
I've found myself begging God for answers, and the best one that He gives me is peace. My heart goes out to missionaries, both home and international. I find comfort in knowing I'm not alone. I'm one worker among many, and we're all working to reach as many for the Lord as possible. Those thoughts always put a smile in my heart and on my face. I am thankful to be used of God.
"If I take the wings of the morning, and dwell in the uttermost parts of the sea; Even there shall thy hand lead me, and thy right hand shall hold me" (Psalms 139:9-10).